Corn Maiden Platter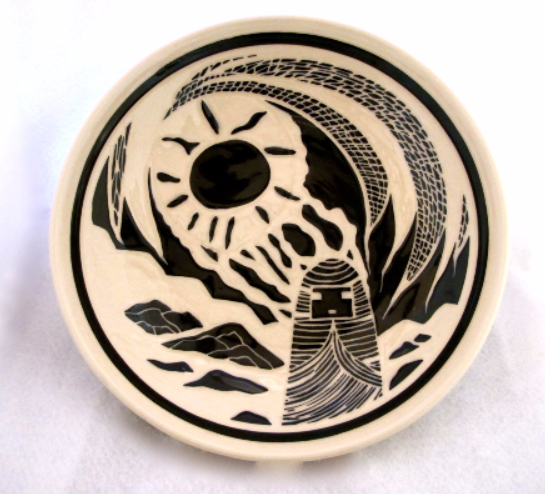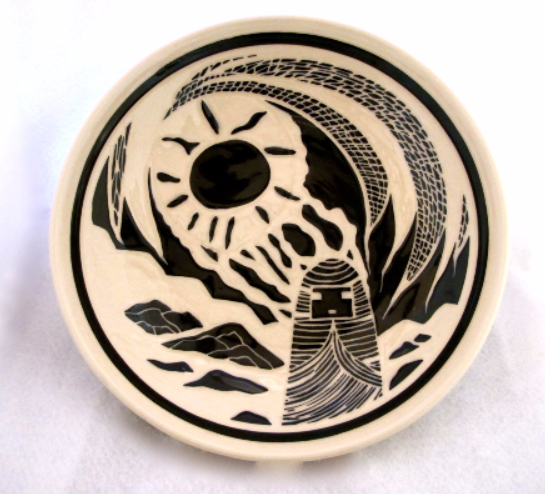 Corn Maiden Platter
The Corn Maiden is the living embodiment of all elements of growth and life: sun, water, air & earth. By summoning the magic of the mighty bee, corn flourishes & nourishes as the flowers, stalks, leaves, and ears form a full circle throughout the seasons.

* Hand-thrown & Carved Corn Kachina Platter
* One of a kind
* White stoneware clay with my personal batch of blue/black slip & transparent glaze
* Simple decorative band on the outside
* About 12 inches across, 2.5 inches tall
* Food safe, dishwasher, microwave & oven-safe
* Lots of beauty & energy to the table, mantle, display case, etc.